Prologue
Every good story should have a prologue to introduce it. This is the prologue for Steve Lucas' "EXOTIC RAINFOREST". And a wonderfully beautiful story it is. My name is Robert Black and I live in Spartanburg, SC. I originally met Steve in Naples, FL, where he was a dive store owner and I was a corporate pilot flying out of Richmond, VA. This was in the late 70's. I have only seen Steve three times since we both moved from Naples to pursue our own destiny but we had become such fast friends that we have remained such for over 25 years. It is said that each person comes into our lives for a 'Season', so it is obvious that our 'season' is not over yet.
When I first met Steve he was a budding photographer. And as our season in Naples came to an end; Steve eventually found his way to being a photographer for dive magazines and hence his contact with tropical locals. Steve and I are at a stage in our lives where scuba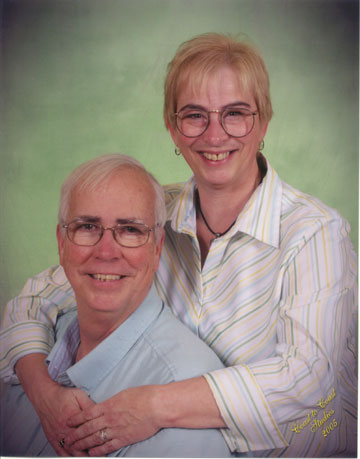 diving is no longer a viable option but Steve had already begun to put his new found interest into being. Donna, my wife, and I visited him, once, in Miami where he lived with his wife Janice and son Brad. It was a remarkable visit. His yard was like a garden paradise. I am not knowledgeable about plants but he seemed to have every type there is along with garden ponds.
Then his move to Siloam Springs, AR. Took his plants with him and added more in a tropical greenhouse set up like a little bit of 'jungle paradise'. I have not, yet, had the pleasure of viewing it personally but hope to in the near future. In the meantime; I know his attention to detail and his high personal ethics would serve anyone well who might be interested in his plants. I know he would love to have you visit. It is a hobby for him and as he doesn't have but a limited number of plants for sale, he has placed, in his website, links to other nurseries that he has personally done business with or he knows first hand have a high level of knowledge about tropical plants.
Peruse the website and enjoy.
Robert Black, Spartanburg, SC
The Plan – God's Plan
How the friendship grew and this website came together
My name is Steve Lucas. Robert Black, who furnishes Christian friendly pieces for you to read and consider*, is my very best friend; other than my wife. But it's not a typical "best friend" relationship. Our friendship is based on something very special. God's love. And his providence. *{ FREE Christian emails sent daily. To subscribe: achristianplace@charter.net .}

I've known Robert for 29 years. In 1977 I was living what I thought was my dream running a scuba diving store in Florida. Robert thought he was living his dream as a corporate pilot flying a jet. His boss moved to Florida so he would have Robert fly him to the southwestern Florida coast for the weekend. Robert walked in the store one day and announced he wanted to learn to dive. Me, I was only interested in the $79 I charged for lessons. But when I learned Robert flew nice expensive airplanes he got my attention; Quick! I had wanted to be a pilot since childhood but being a diabetic since the age of 12 could not qualify for a license. Robert made it possible for me to live that portion of my dream vicariously. And I guess he wanted to live some portion of my dream as well. So I taught him to dive, and he went with me on a fair number of local dive trips to the Florida Keys and wreck diving off the coast of Sarasota and I got to take a short trip in the jet with him. We had a good friendship, but I didn't see Robert often enough to really bond. Certainly not often enough to consider him my best friend. Or so I thought. I can't remember more than once ever mentioning the word God in his presence. But I'm convinced God had a plan for the two of us.

I grew up in a Christian family. My father was a minister. I always considered myself a Christian, but in 1977 I was just barely a Christian. More in name than in deed. But I was certainly interested in the beauty of God's creation. Swimming over a living coral reef in all its majesty was my greatest pleasure. And apparently God's creations got Robert's interest as well. In 1978 Robert was transferred north. Way north. But I did see him on rare occasions. He's going to strangle me for telling you about this one, but it is important. Few events in my life have stuck in my head like this one. I grin every time I think about the event. When Robert would fly that beautiful Cessna Citation corporate jet into the local airport he would sometimes ask the tower to call me and tell me he was in town. The phone would ring and a voice would say "900 Mike Charley (the plane's call letters were 900MC) will be on the ramp in 15 minutes". And I'd know Robert was in town. I hadn't seen Robert for months but one day the phone rang. It was a day or two before Christmas in 1978. So I gladly drove out to see him. When the jet came to a halt off bounded Robert with his perpetual grin and he handed me an ice cold 6 pack of "refreshment". He's not going to let me tell you what it was, but just use your imagination. I had moved to Florida from Colorado and he had just delivered a Rocky Mountain cold pack of Colorado's most famous beverage. I can't tell you what an impression that made! I was likely holding the only pack of "Colorado refreshment" east of the Mississippi River since the manufacturer didn't sell it on the East Coast at that time! I especially appreciated the gift as I watched the jet fly away! What an unusual gift, especially at such a cost in jet fuel. But I'm convinced it was part of God's plan for me and Robert.

A year later I went on with my Janice and our family to live on the island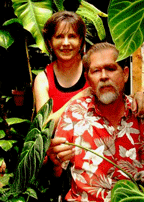 of Jamaica for a few years where I sold my first underwater photographs and a magazine article to Skin Diver Magazine. A few years later we were back in Miami where I became a regular contributor to Skin Diver. I hadn't heard from Robert for years, but Robert knew where I was! He was reading my articles and still living a little bit of my dream through my articles. Finally in the mid 1980's the phone rang. It was Robert. He wanted to come visit and we gladly offered he and his son a place to stay. While he was with us I learned Robert had an interest in God's beautiful tropical birds. Guess what? So did I. I had owned a number of birds over the years and at the time had a beautiful pink Moluccan cockatoo. Before Robert left Miami he owned two cockatoos! He went on to own and breed many different parrots. Was our mutual interest in God's beautiful birds a part of God's plan for the two of us? I think so.

I'd hear from Robert occasionally, but not often It was 2000 before I saw him again and was introduced to his wonderful wife Donna. By that time I had added another interest, I was collecting rare tropical plants. I had landscaped my entire nearly ½ acre lot with 3 ponds, 60 banana trees and a "jungle" of tropical plants. We had been exchanging e-mails and phone calls more often, but Robert was still hardly my "best friend". I think Robert was amazed at the plants in my yard. At times I wondered if I was going to be able to get him back indoors and out of that "jungle". Later, much later, we would find that God would use my plants to bring together two men He had created, and bonded, in a very unusual friendship.

In 2000 i retired and my wife Janice and I moved to NW Arkansas. And I took a large truck load of tropical plants with me. Those plants now live in a fair sized tropical atrium out my kitchen door which I call the 'Exotic Rainforest'. It's probably the only tropical rainforest in Arkansas. Robert and I exchanged e-mails and calls fairly regularly during that period. I really have no idea why. I had seen him just a few times in the 25 years that had just passed. But I now believe God had a plan for the two of us. Well, we exchanged e-mails until one day, in 2002, Robert simply vanished from the face of the earth. I sent e-mails for months, 3 months to be exact and never got a response. I had managed to loose his phone number when one of my cell phones crashed. So I had no idea where he was or what had happened. I knew he was in South Carolina, but hadn't a clue the name of the city. As it turned out, God was working on Robert. And through him, perhaps on me. And Donna, his wife, thought Robert was about to go home. To Heaven!

Robert had suffered a serious heart attack with major complications. In fact; as a result of his aorta rupturing hours after a heart operation and a tremendous loss of blood he was on total life support for 10 days. The doctors were asking his wife, Donna, for permission to "pull the plug". But GOD had other ideas. He had spent 4 ½ months in the hospital and to make matters even worse he was given a drug that almost cost him his limbs and made his chances for survival much slimmer. But God chose to keep Robert here. Amazingly, I had a somewhat similar heart operation only a few years earlier. I was not nearly in as bad shape as Robert, but I did come close to the end more than once. Again, I'm convinced this was part of God's plan for Robert and me. The mutual experience certainly intensified the bonding process.

Since 2003 Robert and I have become close. Very close. Brother close. We talk almost every day and you'd hate to see our e-mail deleted files! We talk about all sorts of things. But for several years we have talked a great deal about God and His purpose for both our lives. We have engaged several large religious discussion groups on the Internet. And Robert came up some time ago with his excellent idea to do these daily mailings which you are now receiving (or should be if you don't already subscribe). Those of you who know me will recall how I pestered some of you to "subscribe"! Robert and I do not worship with the same religious bodies. But we are both Christians. We both have accepted Christ as our savior. And we're both on our way to Heaven. I have no doubt about that!

Most of you don't know this but Robert is a website designer. And he's good! A few months ago I asked him, or he asked me, I'm really not sure now, if he'd help me create a "small" website about my atrium. When I asked him how much it would cost he refused to accept payment saying I had already paid him. I'm still trying to figure that one out. That "small" website (http://www.exoticrainforest.com ) has now begun to turn into a project with a life of its own! We've now posted close to two hundred tropical plant and orchid descriptions and photos. I've got about that many still to go before I describe my entire collection. The beauty of God's simple creations, some rare, have been my passion for a long time now. And now, with Robert's assistance, I am able to share my passion with others who have a similar interest. For months I have spoken to Robert on the phone almost daily. Sometimes we only talk about the project that we are working on. Sometimes the discussions are much deeper. Like two brothers talking. Like two brothers in Christ talking, which is what we are! I asked him last week if he ever wondered if God had a plan for us 29 years ago. Just two guys with some similar interests floating on the "sea of life". We both think God did. God has used our personal health issues, the Internet, our website project and the phone to bring us together like the brothers in Christ we are. I just wonder why it took 29 years to figure out!

Neither of us dive any longer. Both of us have health issues that preclude us from enjoying the sport. But we do have my plants. And among my plants are quite a few hybrid varieties. God created the plants which started out as one thing, and allowed man to cross with other plants to become something totally different. And similarly, God created our friendship and has allowed it to grow into something different; more excellent. I think God has more in store for both of us "hybrids". He has more of that "29+ year plan" to present to each of us. Robert has another venture very close to his heart. He is president of a group known as the Spartanburg Angels. (http://www.spartanburgangels.com/) The group provides mission help to children and others in need on the Caribbean island of Roatan. Amazingly, I used to spend a fair amount of time on Roatan in my previous life as a dive writer/photographer. And something tells me God has more in store for this pair of "hybrid" brothers when it comes to Roatan.

Does God have a plan for your life? I certainly think so. Sometimes we're just a bit too busy to see and recognize what that plan is. Or just how many people God has included in His plan for our lives. But in our case, something as simple as flying airplanes, scuba diving, coral reefs and tropical plants has brought two Christians even closer. What is God doing for you that you have failed to see? Take a look around. You might be surprised.

If you're interested in tropical plants and orchids you might enjoy seeing Robert's and my creation, the Exotic Rainforest. http://www.exoticrainforest.com