Tropical Plant Research Information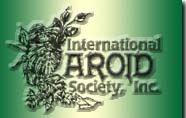 The International Aroid Society
Supporting plant growers..........and plant scientists!
Not a Member? You ought to be! Click for more information!


Officially Recognized Plant Name Sites
Unfortunately many commonly accepted "scientific" plant names are simply made up. Four good examples are "Philodendron glaucophyllum", "Philodendron mandaianum", "Philodendron wilsonii" and "Philodendron barryii". None are valid scientific names yet are well known amongst collectors. If the plant name you are searching does not appear on one of these sites it is very likely not a recognized scientific name.

A service of the Missouri Botanical Garden
http://mobot.mobot.org/W3T/Search/vast.html

The International Plant Names Index
http://www.ipni.org/index.html


CATE Araceae
CATE Project (Creating a Taxonomic E-Science)
http://www.cate-araceae.org/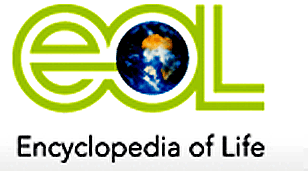 Information on almost any living species on earth!
www.eol.org

Electronic Plant Information Center
Royal Botanic Gardens Kew, London
http://www.rbgkew.org.uk/epic/index.htm



http://www.rbgkew.org.uk/wcsp/prepareChecklist.do?checklist=selected_families%40%40039080220071644039


Aroid Botanical Photographs by botanist David Scherberich (Incredible!)
http://www.aroidpictures.fr/pictures.html


http://www.ars-grin.gov/cgi-bin/npgs/html/index.pl

http://www.rhs.org.uk/index.htm

Australian National Botanic Gardens
Australian Plant Names Index
http://www.anbg.gov.au/cpbr/databases/apni-search-full.html

http://www.ishs.org/

Scientific plant descriptions
http://www.efloras.org/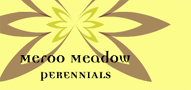 Brugmansia Information from Botanist Alistair Hay
http://www.meroomeadowperennials.com.au/

Florida Council of Bromeliad Societies, Inc.

If you grow and love bromeliads this is a wonderful resource!

http://fcbs.org/butcher/dereksays.htm
Eco-tours

THE RARE THAILAND PARROT FLOWER IS REAL! WANT TO SEE IMPATIENS PSITTACINA IN PERSON? THERE IS NOW A TOUR IN THAILAND TO SEE THE PLANT OPERATED BY A COMPANY CALLED TOURDOI. THE LINK IS IN THAI BUT YOU CAN CONTACT THEM FOR INFORMATION. EMAIL: tourdoi@gmail.com
CLICK ON THEIR LINK, LOOK FOR THE PARROT FLOWER PHOTO, CLICK ON THAT PHOTO. YOU'LL FIND LINKS AT THE BOTTOM OF THE PAGE AND NEW PHOTOS OF THE PLANT IN THE TEXT.
www.tourdoi.com/general/flower/main_page.htm
Haven't read the story about the Thailand Parrot Flower, Impatiens psittacina?
http://www.exoticrainforest.com/Rare%20Thailand%20Parrot%20Flower%20SP.html
Joep Moonen's (pronounced yupe)
Joep is the discoverer of numerous very rare species and takes guests on guided excursions into the rainforests of French Guiana and neighboring Brazil.
Email Joep to request a brochure!
e-mail EmeraldJungleVillage@wanadoo.fr
http://home.planet.nl/~gumamaus/
Botanical Gardens

For spectacular tropical plant viewing, don't miss the Missouri Botanical Garden!
http://www.mobot.org/

Our "Home" when we are in Miami!

http://www.fairchildgarden.org/

Tropical Plant Discussion Groups
The ExoticRainforest Tropical Plant Discussion Group
This group is open by invitation only to plant collectors who love to discuss plants with other interested collectors from around the world. If you'd like to join please send a note to Steve@ExoticRainforest.com and tell us about yourself and your interests. Since far too many plant discussion groups have members who believe their opinion is the only valuable opinion and often become hostile or are used for purposes other than the discussion of plants we reserve the right to remove anyone who uses the forum for any purpose other than the considerate discussion of plants. Absolutely no SPAM material will be tolerated and members that become abusive to any other participant are terminated immediately. Although we keep the discussions understandable, the people on this group believe in science, not plant myths.
Aroid-l Electronic Newsletter for plant and aroid Collectors
http://www.aroid.org/aroid_l/index.html





http://www.ubcbotanicalgarden.org/forums/forumdisplay.php?f=272





http://forums.gardenweb.com/forums/aroid/


Discuss Philodendrons and Aroids with Expert Collectors
http://blueboard.com/aroid/index.php?PHPSESSID=5fb8a5a316902317e6528b04378a7573&
Plant Resources for Collectors

website temporarily down

Ecuadorian Aroids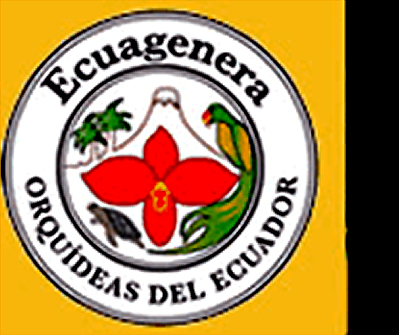 The finest aroids in Ecuador available direct to any collector!
http://www.ecuagenera.com/epages/whitelabel4.sf/en_GB/ObjectPath=/Shops/ecuagenera/Categories/Tropical_Plants/Araceae

CHARLES ALFORD PLANTS
The mail-order source for fine ferns, Lycopodium (Huperzia) and other rare plants.
http://www.rareferns.com/
Rare and Unusual Aroids!
The website of Southern California botanical expert and collector Dr. Ron Kaufmann
http://home.sandiego.edu/~kaufmann/aroids/ecuador.html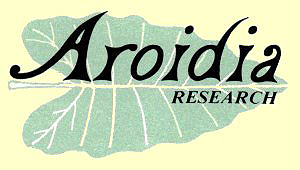 Expert information from LariAnn Garner! http://aroidiaresearch.org/
Albert's Greenhouse
The Aroid and tropical collection of Albert Huntington
http://www.alsgh.com/myplants.php?start=72

D'Asign Botanicals, Loxahatchee, FL.

http://www.dasignsourcebotanicals.com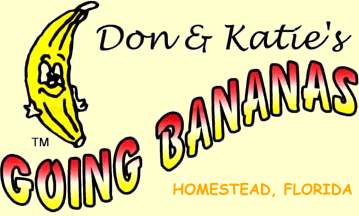 Looking for great banana plants?
Going Bananas, Homestead, FL
http://www.going-bananas.com/


http://www.gardening-tips-guide.info
Gardening basics to get any gardener off to a good start, including evaluating a site, selecting healthy plants, analyzing the soil and much more.
http://www.zoneten.com/index.htm


The Palm Haven contains Information on Palms, Cycads and other tropical species
http://palm-trees.org/


http://www.gardencom.com/sseedtropical.html

http://mysteriousgarden.com/



A plant hobbyist/grower's perspective!

http://www.grannya.com/

Garden Radio Programs
The Garden Rebel
http://www.gardenrebel.com/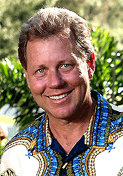 A kind word from Robert Vincent Sims, The Garden Rebel:
"As a national garden radio show host I have to research thousands of sites. By far the Exotic Rainforest has the most interesting information and the best photography I have ever seen. I have all ready told all of my friends about the Exotic Rainforest and will continue to let all of my listeners know about this site. Steve's dedication for accuracy is impressive, he is a master researcher and I consider it the best private site I have ever seen."

You can listen to the Garden Rebel on the world wide web at www.wdbo.com live on Sunday mornings. You can also here Vince's nationally syndicated show on any of the Radio America Network stations every Sunday morning from 10:00 - 12:00 Eastern time. Be sure to call in, he loves making new friends!

Photo Sites

I Speak for the Trees
The beautifully designed website of Elizabeth Campbell in Ecuador.
Beth offers a wonderful narration for all her photos.
http://www.ispeakforthetrees.blog.com
Orchid Species Photographs by Eric Hunt
http://www.orchidphotos.org:80/
Plant World by Eric Hunt
www.plantworld.org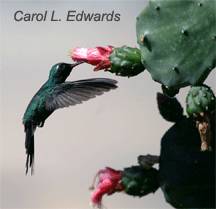 If you enjoy good nature photography as
much as I do you have to visit Carol L. Edwards'
remarkable website! I met Carol through a
gardening website since she too is a "plant nut".
But Carol has a talent that few nature
photographer's can match.
You will be amazed!
http://cle4toimages.zenfolio.com
Beautiful Tropical Plant Photography by John S. Smolowe You'll enjoy these!
http://johnsmolowe.typepad.com/photos/plants/index.html


Environmental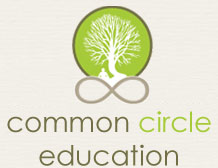 Permaculture Education
Get the best in permaculture education at Common Circle.

Recorded Sounds of Nature
Our "bird music" (as my son calls it) comes from Andrew Skeoch & Sarah Koschak's Listening Earth. Sarah and Andrew have very professional recordings on CD of numerous rainforests and very strange birds. We play many of their CD's on a daily basis to add ambiance and the feel of actually being in a rainforest. You can listen to samples:
http://www.listeningearth.com.au/

Webmaster
The Exotic Rainforest website was originally created by Robert L. Black.
I owe him a great deal! This is one of Robert's favorite projects!

If you love tropical plants you would enjoy, even more, a trip to a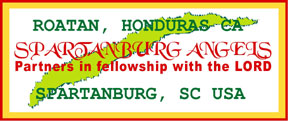 tropical island. This website link will take you to their link page
where you can get all the information you need to book a vacation
on Roatan, Honduras (The largest island in the bay islands of
Honduras) or a cruise that uses Roatan as one of their ports of call.
http://www.spartanburgangels.com/roatan.spartanburgangels.com/touristinformation.html

The webmaster who handles my website, the Spartanburg Angels and other groups is available to help you with your website. webservice@charter.net Link updated: 9/13/2007