The Exotic Rainforest
A Private Botanical Garden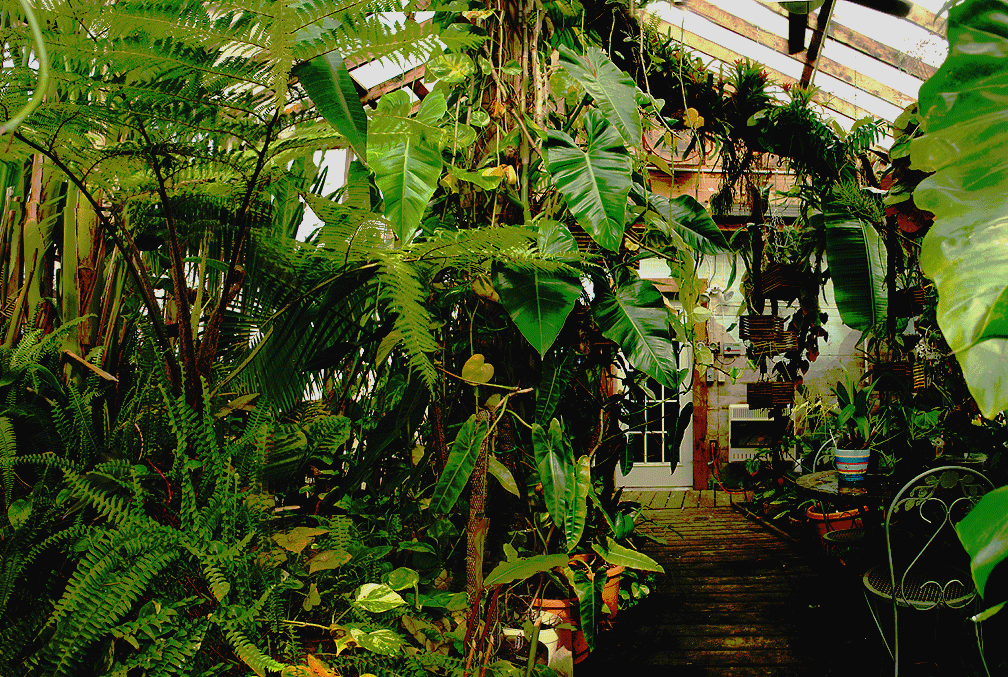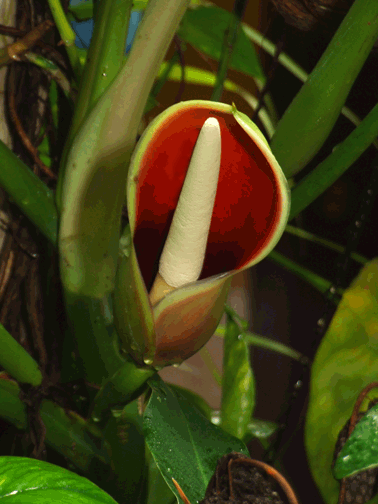 Even though the photo above was taken on a dreary winter day in 2009, from the southern entrance of the Exotic Rainforest private botanical garden in Siloam Springs, AR you can experience the beauty and exotic plants that live in a South or Central American rain forest almost any day of the year. The entire exhibit is temperature and humidity controlled to make the plants believe they are actually growing in the rain forest! During the spring and summer the "rain forest" is alive with color and the members of the larger plant group Araceae (uh-RAY-see ee)
or aroids grow quickly and often produce beautiful inflorescences. The spadix is a spike on a thickened fleshy axis which can produce tiny flowers is surrounded by a modified bract-like leaf known as the spathe which even though it appears to be a flower, it is not. The exhibit is open to anyone and you can find directions as well as a phone number at the bottom of the homepage of this website. The Exotic Rainforest is available to educators at almost any time to use as a teaching tool in helping their students learn about the world's vanishing rain forests. Admission is free, but please call first.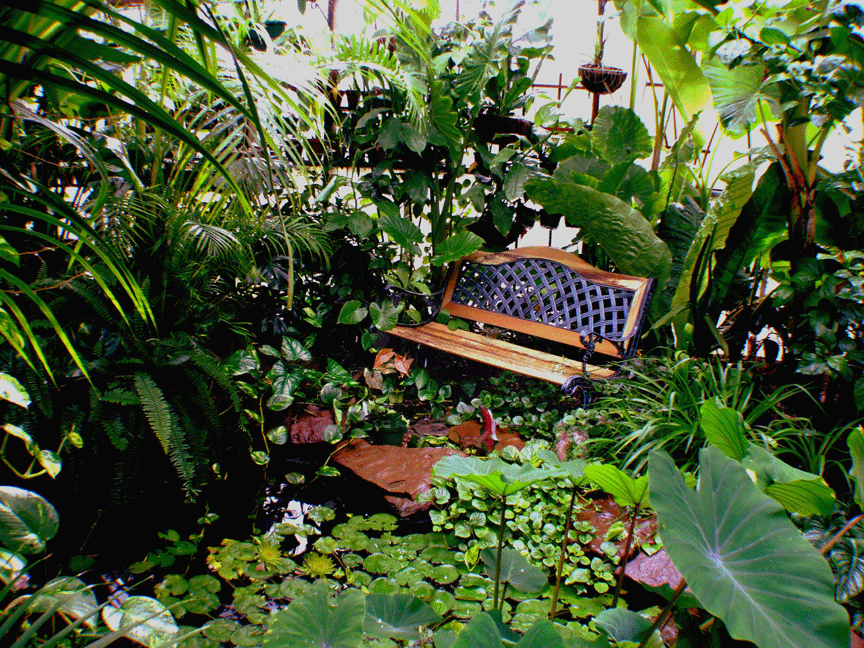 Curious how we built a rain forest in NW Arkansas? Read this link!